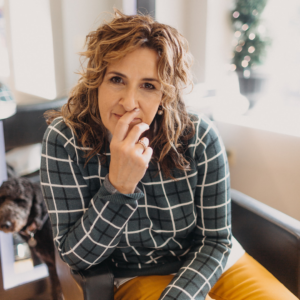 I've had to let go of that.
COVID-19 has exposed many small business's vulnerability , their struggles and their transparent reinventions which to some are unfortunately misunderstood. I have had to embrace the learnings of the past years' experiences and make pain staking decisions necessary to keep my business afloat that I never would have imagined even having to consider. These learnings have become my newfound wisdom. This newfound wisdom has served as a guide towards focusing on things that matter. Businesses across the nation, have shifted the customer service game because of entrepreneurs new foundational wisdom.
When re-opening in June, I had no other option but to offset the PPE expenses and lost service times required by adding 15 additional minutes to sanitize and enforcing social distancing protocols but to add $5.95 to the service. It helped immensely and I want to take this time to express my deep gratitude for your continued loyalty and understanding through that difficult decision.
In strategizing the overall business operations and considering how that additional cost might be affecting you, I have decided to eliminate this charge effective January 1, 2021. I will continue to search other ways to shave as much unnecessary costs as possible for the upcoming year without compromising your service.
At this time, I am asking you to consider whenever possible to pay by check or cash rather than a credit card The unsurmountable fees will be a small but substantial change which will help significantly to the bottom line. I understand that the world operates with plastic, and an extra step to grab the check book may be a lot to consider but if you are able…it will be extremely helpful. In addition, what some of you may not know is that tips transition into employees paychecks as income, that income generates an unavoidable credit card burden for the company therefore, the use of cash or old school checks will eliminate significant and excessive fees.
In addition, pricing has been adjusted for a more cohesive structure between stylists. Believe it or not, there are some prices that actually decreased! Visit our current service and pricing page (and freshened up website) for updated information.
I have chosen to dedicate my energy on not where I've been but where I'm going. The next three months of the New Year seem hopeful with a vaccine on the rise; however, it's going to continue to be a rough ride for many small businesses, so in advance for the New Year, we thank you deeply for your continued business, loyalty and understanding through it all.
Please consider connection over convenience by shopping small, your purchase may be the one that keeps a business around for the long haul.
Happiest of New Years and cheers to moving forward with blessings beyond measure in health, joy and beauty!
Stacey xo