Driven by a mission to inspire and expand the perception of beauty, Stacey opened URBAN in 2000 and has been redefining it's role ever since, why? Because we, as humans reinvent ourselves throughout our lives depending on where we are at, what we have gone through and what we are yet to experience.  Meet Katie and Stacey, a mother daughter duo determined to keep life beautiful.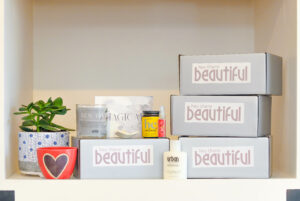 We all have both the ability and responsibility to make a positive impact. We are a VT salon dedicated to empowering freedom and independence for our independent stylists and artisans. We are built on mutual trust, respect, support and dedicated to continuously inspiring one another and our beautiful guests.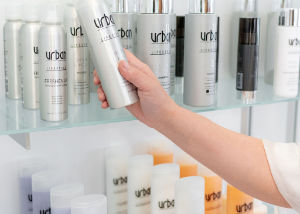 In April 2020, marking 20 years in business URBAN LIFEstyle hair care was born.  Our personal signature home hair care is non sulfate, paraben and gluten free, we proudly donate a portion of profits to female empowering organizations such as Justice and Soul (organization founded by a salon owner in Seattle dedicated to rescuing & rehabilitating young victims from the brutal life of human trafficking and abuse with education and employment opportunities in the beauty industry for their own financial stability and sustainability) and Hope Works. We also contribute to Ronald McDonald House supporting mom's and children needing housing and supplies while receiving medical care. 
We believe that when you look good, you feel good and when you feel good, you'll do good, and we all know that the world could use more people doing good (there is beauty in paying it forward).
Making a difference for you and our planet
We are a proud Certified Green Circle Salon committed to doing our part to keep the planet beautiful by recovering and re-purposing beauty waste to make a difference.
Urban is 95% green. When being shampooed  you'll notice the massage friendly  Eco-head sprayers that cut water usage and minimize minerals being transferred to the hair (resulting in better color absorption), to actions behind the scenes that include recycling leftover hair color into asphalt and hair clippings into oil-absorbing mats, we're making a difference on micro and macro levels. We eliminate over 6500 lbs of waste from our landfills yearly with Green Circle.  We are 75% paperless, your receipt will be emailed unless request otherwise.