There's a different vibe this holiday season, one I've never experienced. I can't quite describe it – it's a multitude of behaviors, consciousness and consideration. People are shopping for gifts with intention, searching how to buy local, meaningful gifts to feel good about giving, an experience rather than over indulging in quantity. I've witnessed for the first time in quite some time the majority of the population possesses a new kind of awareness. Understanding the struggles behind small businesses and artisans alike. Thank you 2020 for at least that.
When I started Urban, the connection I felt from the community of women frequenting my salon nurtured my collaborative spirit. I knew providing products and creations that made a person feel good about purchasing for themselves or giving as a gift would connect with their inner beauty. I've first handedly witnessed that when Look Good, they Feel Good so they'll begin Doing Good things. We can all agree that the world could use more people doing good. And when I say it, I'm referring to more than just your hair – it's all in what you do and feel in your day.
Collaboration is a core value at Urban, and that means actively supporting women-owned businesses, businesses with a philanthropic mission as well as companies who are consciously aware of being animal cruelty free. At Urban every brand offered is one that I'm proud to stand behind whether it's their story, their mission, the superior quality of their product… or all of the above.
I believe every purchase one makes is intentional therefore my product offerings must also be intentional. With that in mind, I'm honored to partner with two remarkably innovative products connecting your inner beauty with the reflection you see in the mirror.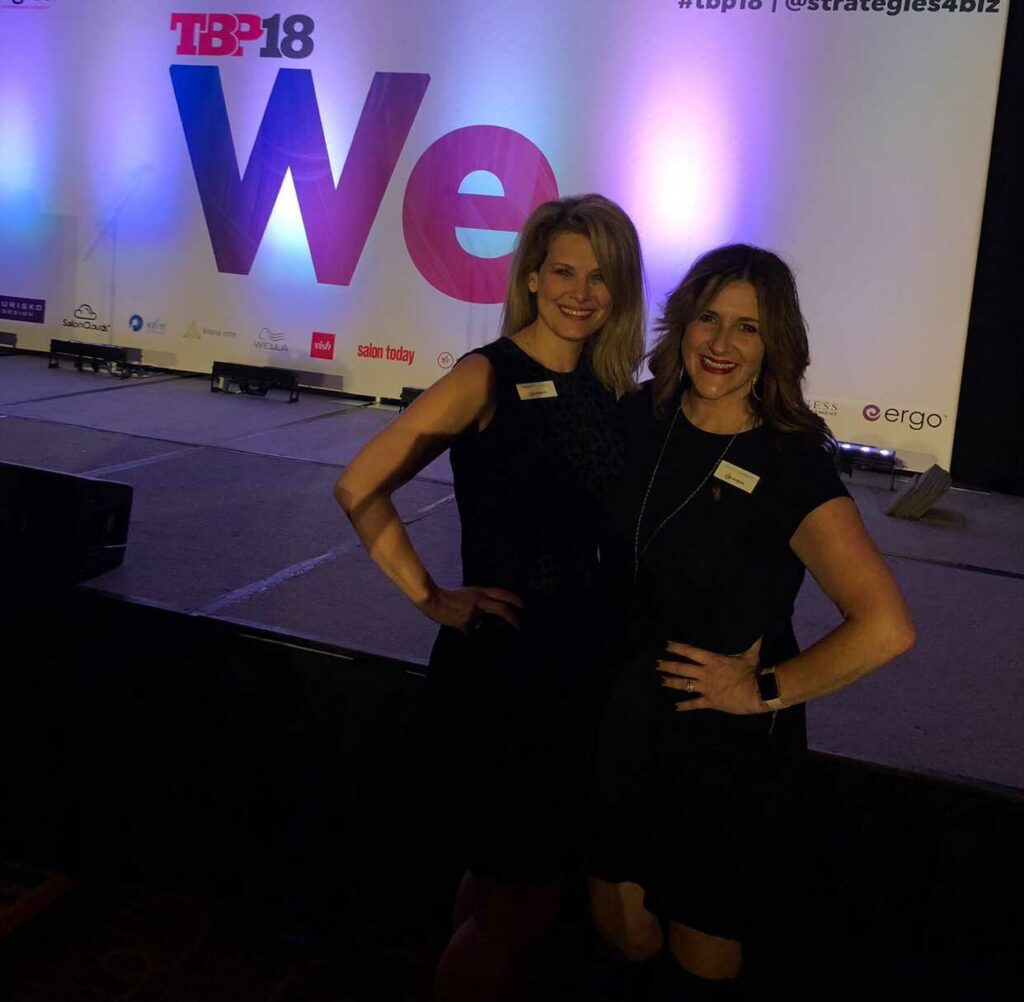 The Beauty Cloud, a company that gave facials a facelift. I've personally known Shelly Malizola, its founder, since 2018 when we began training to become strategic business coaches to salon owners with a company that impacted our business strategy. We quickly connected over being female-entrepreneurs but more so because of our intuitive, out of the box thinking. Our connection was a uniquely vulnerable, supportive, and encouraging one that is rare to find among women.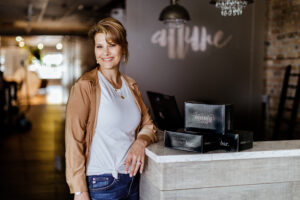 At the beginning of the COVID-19 pandemic with businesses starting to unravel with disbelief, shelly and I with another beauty business owner, Alayne found our way to one another for supported as each of us worked tirelessly to keep our beauty businesses afloat. Pandemic leadership was a league of play I could never have imagined. The type of isolation and loneliness was unique and deeply discouraging, housing emotions I never knew had existed within me. I used some of that energy to create DIY color kits for a mere connection to my drug of choice, clients. Shelly picked my brain about them and quickly powered up with her own concept to fit her spa's clientele: at-home facials in a box. 
Her pandemic-inspired idea quickly spring boarded into a brand of its own and now, after nearly a year of painstaking work and endless dedication she launched The Beauty Cloud, a DIY facial geared to individuals who also longed to feel beautiful. She had a passion to provide this to salons who do not offer spa services as a way to generate revenue and fill the need for their clients.
Her boxes provide women (and men!) the opportunity to care for their skin care from the comforts of their own home – an activity that is sorely lacking during "contact-free" times. The boxes contain everything you need for a spa-like experience, right down to the cloth headband and custom candle for a little ambiance and – the best part – a complimentary 30-minute consultation with one of The Beauty Cloud's certified estheticians. The Beauty Cloud offers a unique variety of boxes, including this season's specialty box Shiny & Bright Holiday Facial, Zit Happens for our new found "maskne" outbreak and uniquely the Gentlemen's Grooming Kit (you'd be surprised how popular this one is!). Covid forced the world to pause and create new self care options in addition to stay at home activities.
What I love and admire most about Shelly (besides her fierce ability to create any spreadsheet) is her innate ability to navigate gracefully under pressure while continuing to try to understand the needs of women (and men), lead a team through a pandemic without layoffs and great optimism all while creating a new company!  
The Urban Salon proudly offers Shelly's facials in a box and with each one I see at check out, I feel the joy she intended to spread to each recipient.
---
COVID stimulated attention to another already problematic beauty concern amongst men and women, hair loss. Few escaped the daily stress of 2020 without packing on a few pounds or shedding precious strands (or both). I've been on a personal crusade to find a supplement company which aligns with my understanding from training as a certified health and lifestyle coach, but more significantly as an almost 30 year veteran of the beauty business working with women who struggled with fine and thinning hair.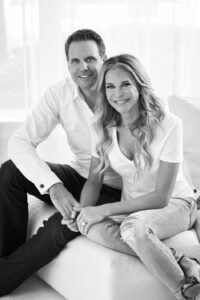 Hush & Hush was founded by a husband and wife team, Janna and Marc Ronert. Marc being a renowned plastic surgeon in Europe and Janna the founder of Image Skincare, one of the leading clinical skincare brands worldwide. Hush & Hush, a luxury nutraceutical and healthy living product without fillers, additives, and synthetic ingredients. A line of products to fill a specific gap in the market – including one of their standout products: Deeply Rooted. Deeply Rooted is a supplement that treats hair loss and thinning starting in the early stages of the papilla working from the inside out with their unique proprietary blend of five patented hair health ingredients.
It's not unusual to lose 50-100 hairs per day (a little more in the fall in the seasonal climates), however if you are losing more than that on a regular basis, then it's a concern that should be addressed at the root.
I've witnessed as well as experienced grave concern from women who's already thin hair becomes thinner and more fragile as they age. Self-confidence is compromised, and with it the sparkle in their eye and the pep in their step. Urban has carried topical products in the past and still do, and while they do provide results it's proven success to treat hair loss (and most other ailments and conditions) from the inside out. I've personally been using Hush & Hush products for about 3 months and I am happy to report that I have noticed a marked difference in my hair, skin, and general optimism. 
Not all supplements are created equal and not everyone shares the same philosophy.  In my opinion, it is unlikely that we are receiving all the nutrients that we need through food to combat oxidative stress, hormonal imbalances and all around nutrient sufficiency.  I am also happy to report that I have reduced the amount of supplements I currently take since Hush & Hush offers them within their core products.
One thing to consider if anything, Vitamin D is a must especially in the winter months (daylight savings time). It improves the morning sluggish feeling you get from darkness, it supports the absorption of Vitamin C for stronger bones, it aids in wound healing and muscle relief among other things included depression. Your body requires 45 minutes of direct sunlight without any clothes (don't try this at home) for your body to produce the required amount. I am no doctor, but I am confident to say that 1000 iu of vitamin D is not enough for us north easterners. You should consult a physician and have your vitamin D level checked.
Thank you for staying with me through this post, I am excited to say one thing for sure, 2021 will not be 2020 and we all have some healing and recovery to do but we also have much to be grateful for.
Cheers to changing the way the world sees beauty in 2021!
Stacey