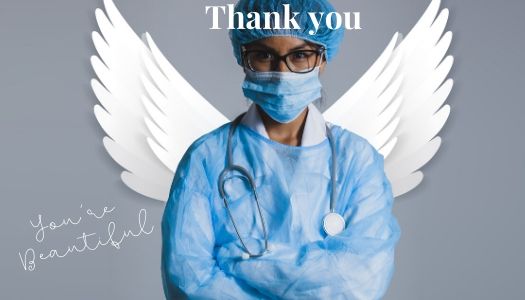 The initial frenzy of COVID-19 seems like an eternity ago, we eagerly watch what's going on around the globe and in our own communities with hour by hour updates keeping us on the edge of our seats with wonder. Not sure what to do nor what to think.
I was away at a entrepreneurial leadership mindset training (that's come in useful) when things started to unfold with the COVID-19 pandemic (I happened to be in Orlando when disney closed). The conference officials went into action just as you might imagine a swat team in progress. I made every attempt to shorten trip (as did the other 10,000 tourists) only to stand in security for three hours and still miss my flight. I made the best of an extra hotel night eerily went from $3,000 occupancy to maybe 100 (yes they gave me an upgrade).
Upon my return I "self quarantined" with my husband who also had been traveling, watching the last few days of business be managed by team with pride.
Here I am, just four short weeks later after working day and night attempting to keep Urban intact negotiating with lenders, communication with clients about appointments, numerous concerning conversations with my team along with the engineering in uploading the DIY Touch up kits and creating an online shopping platform in record time.
However, all that seems trial compared to what workers in health care facilities are dealing with. The stories are heart wrenching, too many to pick one that seemed worst than the other.
I recently saw a story about a group of nurses in a hospital who waited in the hallway to surprise a woman (or two) with a special cheer of appreciation for a different kind of warrior. The housekeepers, the ones who are also going in to infected rooms to clean and sanitize for everyone's safety while putting their own at risk. I immediately flooded with tears as I was once one of those housekeepers. I worked weekends from 6:30 a.m. – 3 p.m. for two years during high school (my grandmother had 20+ years in human resources trying to keep positions filled at FAHC)
During the first week of the salon closing, the long awaited Urban LIFESTYLE hair care line arrived, only to sit in boxes for weeks with no one to experience them. Since then, we've unpacked and processed them and they are awaiting your return.
Still feeling the tug from story, I knew I needed to do something more. After numerous requests to contribute on other projects I decided to create the "beauty hug". A little organza sache' with 1 or 2 LIFESTYLE products and a note card thank them with a heartfelt hug (the front is the picture up above and below is the back)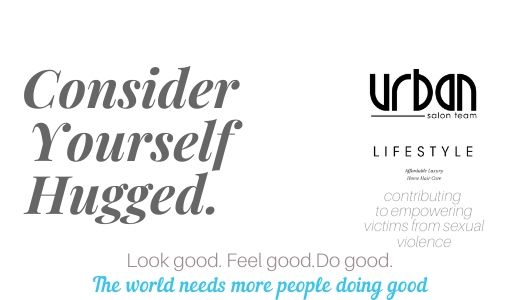 PLEASE consider donating, we made it easy for you!
Choose between two sizes:  One for $8   OR   Two for $15
We package them up and hand deliver them to UVM Medical Center! As an special thank you, you will receive an Urban LIFESTYLE 3 oz. hand sanitizer half off for $2.75 (reg. $5.49) when you contribute $30 in Beauty Hugs!