Who We Are
Driven by a mission to inspire and expand the perception of beauty, I opened Urban in 2000 and have been redefining it's role ever since.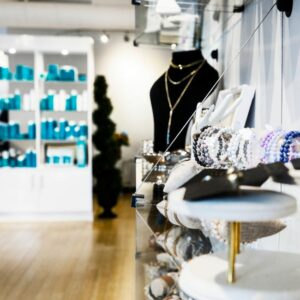 At Urban, each visit is an opportunity for our team to create a remarkable experience. An experience that exceeds your expectations from the moment you step inside.
We believe beauty is defined by the individual. Its value is not in how it changes the way others see you, but in how it changes the way you see yourself. The Urban definition of beauty goes beyond the mirror; it encompasses the light within each of us and the impact sharing that light has on others.
As an organization, we have both the ability and responsibility to make a positive impact. We know the power making a difference can have – on a person, a community and the planet – and we want to give our clients that same opportunity. That's why every item featured in The Urban Gift Boutique, is purposefully selected to make intentional giving meaningful.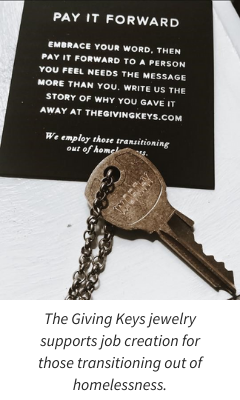 Like us, our suppliers and artisans are dedicated to bettering the world. They are mission-driven and dedicated to supporting specific environmental and humanitarian causes. Many are female-led and all are eco-friendly and cruelty-free. How you spend your money matters, and there is beauty in paying it forward.
In April 2020, marking 20 years in business Urban Life, our signature line of hair care products will be born!  A 3 year journey to find the right non sulfate, non paraben and gluten free product for you to feel good using.  We will donate to local organizations that focus on empowering females, such as the  Steps to end Violence, 
Urban has recently collaborated with Justice and Soul, an organization founded by a salon owner in Seattle dedicated to rescuing young victims from the brutal life of sex trafficking with education and employment opportunities in the beauty industry for more financial sustainability.
Nourish, our in-house beverage café, features local, fair-trade organic coffees, Urban teas created exclusively for our guests by Dobra Tea along with other local beverages to nourish your mind and body.
At Urban, we live our values and that translates into a difference you can see and feel. Our team-based environment supports a collective client focus, ensuring clients' needs come first in every interaction. Every team member is paid a sustainable wage based on performance, behaviors and attitude and not commission driven by sales to you.  They uniquely are receive paid time off, benefits and bonuses.  I believe that if I take care of my team then they will take care of you!
To help make that happen, I prioritize the team's well being with elements like weightless blow dryers and full-spectrum lighting that mimics natural daylight, stress-relieving floor mats, and a private break room with shower facilities. Self-care is encouraged whether that means taking in views of the lake during a lunchtime walk or attending a yoga class before starting their workday. Why? Because we know that a healthy, happy team means happy clients.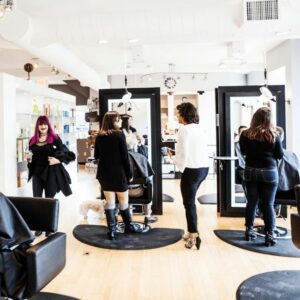 Making a difference for you and our planet
We are a proud Certified Green Circle Salon committed to doing our part to keep the planet beautiful by recovering and re-purposing beauty waste to make a difference.
Urban is 95% green. When being shampooed  you'll notice the massage friendly  Eco-head sprayers that cut water usage and minimize minerals being transferred to the hair (resulting in better color absorption), to actions behind the scenes that include recycling leftover hair color into asphalt and hair clippings into oil-absorbing mats, we're making a difference on micro and macro levels. We eliminate over 6500 lbs of waste from our landfills yearly with Green Circle.  We are 75% paperless, your receipt will be emailed unless request otherwise.
At Urban Salon, we're changing the way you see beauty one head at a  time.